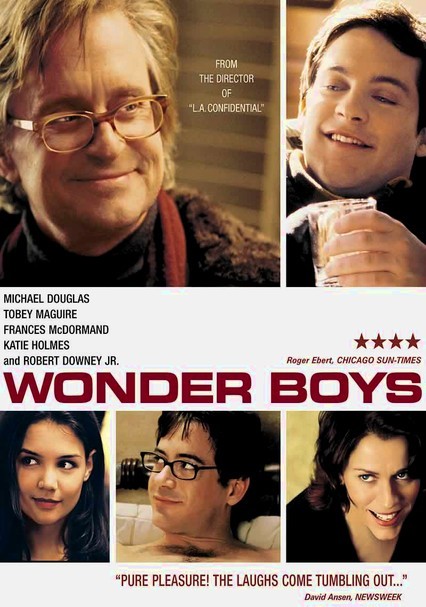 An unfinished novel, a stolen car, a murdered pet and a failing marriage are just a few of the crises piling up like a logjam in this often hilarious story of bright promise gone awry.

During a single hectic weekend, college professor Grady Tripp (Michael Douglas) scrambles to gather together a life that has suddenly reeled out of control. Along for the ride are his gifted but troubled student (Tobey Maguire, Cider House Rules), his eccentric editor (Robert Downey, Jr.), the married chancellor of his university (Frances McDormand, Fargo) who is pregnant with his child and his sultry student boarder (Katie Holmes, Dawson's Creek).

Directed by Curtis Hanson (L.A. Confidential), this darkly comedic odyssey of self-discovery was hailed by Roger Ebert as "one of the best movies of the year."