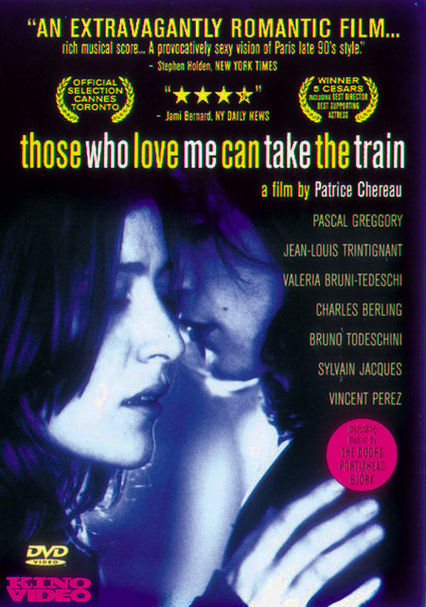 Winner of the Best Director and four other French Cesar awards, Patrice Chereau's Those Who Love Me Can Take The Train is a beautiful and moving celebration of new life blossoming from tragic loss.With its talented cast headed by Vincent Perez, Pascal Greggory and Valeria Bruni-Tedeschi, all among France's top young actors, brilliant cinemascope photography and a rich soundtrack featuring music by the Doors, Bjork and Portishead, Train has become a landmark of new French cinema.At the same time it is a film which depicts aspects of the contemporary gay experience with rare confidence and maturity, causing critics to hail it as breakthrough filmmaking.

Those Who Love Me Can Take The Train derives its enigmatic title from the response of the charismatic yet tyrannical painter Jean-Baptiste (Jean Louis Trintignant) to protests that the journey from Paris to the grand cemetary at Limoges for his funeral will be too far.A great teacher, Jean-Baptiste loved his students, who adored him.Fascinating to, and desird by, both men and women, his life was sexually charged and filled with intrigue.

One of France's most highly acclaimed stage and opera directors, Chereau, (Queen Margot) has now achieved similar recognition for his work in cinema.