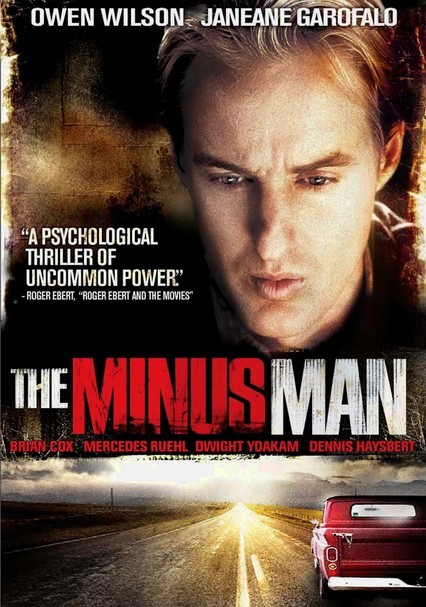 When He's Around Nothing Adds Up.

When quiet and amiable Vann Siegert (Owen Wilson) drifts into town, no one suspects the evil that lies beneath the surface.Despite his easy charm, he is merely a reflection of what those who encounter him want him to be.

The more Vann tries to make a success of his new life, the stronger are the mysterious forces that pull him in a darker direction.When locals start to disappear, it becomes clear that an eerie subtraction is at work among the lost and lonely of this sleepy, seaside hamlet.People look toward Vann, but no one can quite put their finger on who he really is.Through it all, he carries on a surreal dialogue with imaginary detectives (Dwight Yoakam and Dennis Haysbert) who question his crimes and motives.

Janeane Garofalo, Brian Cox and Mercedes Ruehl also star in this unsettling and offbeat psychological thriller that looks into the mind of a serial killer.