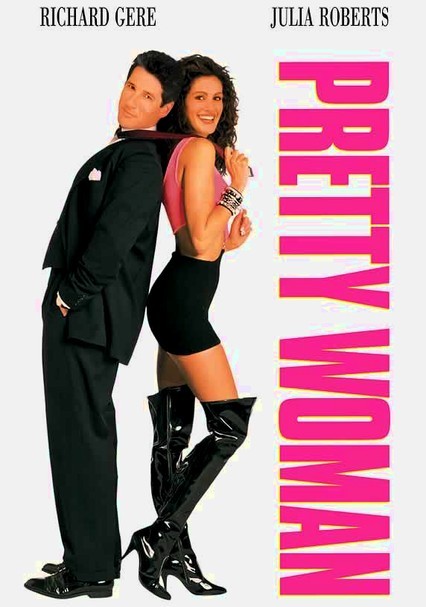 This special Pretty Woman 10th Anniversary Edition is a director's cut that adds some special touches to an enduring comedy hit. In addition to the original theatrical trailer and a rocking music video of "Wild Women Do" performed by Natalie Cole, the Anniversary Edition offers plenty of behind-the-scenes fun!

On-set interviews with Richard Gere, Julia Roberts and director Garry Marshall serve up entertaining "inside " info - and some funny anecdotes! Behind-the-scenes clips provide an exclusive look into the making of Pretty Woman - a fascinating process that fans are sure to appreciate. You'll find something new to enjoy every time you watch Pretty Woman 10th Anniversary Edition!

Academy Award Nominee Julia Roberts (Notting Hill, Runaway Bride) and Richard Gere (Runaway Bride
light up the screen in this irresistible comedy!
When successful corporate mogul Edward Lewis (Gere) meets carefree Vivian Ward (Roberts), their two lives are worlds apart. But Vivian's energetic spirit challenges Edward's no-nonsense approach to life, and soon they are teaching each other - and falling in love! This timeless rags-to-riches romance captures hearts with its humor, passion and unforgettable fun!