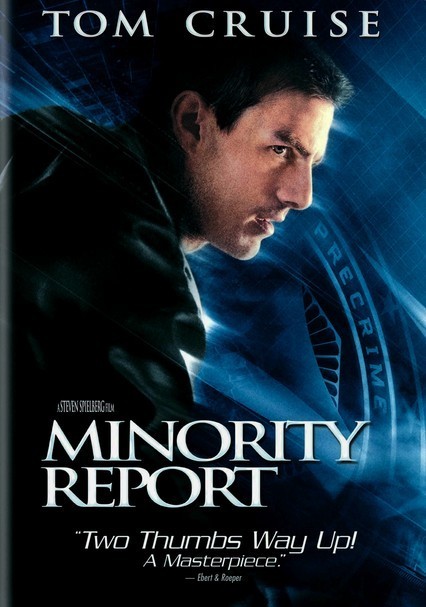 "Two Thumbs Way Up! A Masterpiece!" - Ebert & Roeper

Superstar Tom Cruise gives his "most potent action performance" (David Ansen, Newsweek) in director Steven Spielberg's Minority Report.

For six years, Washington D.C. has been murder free thanks to astounding technology which identifies killers before they commit their crime. But when the chief of the Precrime Unit (Cruise) is himself accused of a future murder, he has just 36 hours to discover who set him up- or he'll fall victim to the "perfect" system he helped create. Based on a Philip K. Dick short story, Minority Report is a mind-blowing action thriller that's such an achievement it "reminds us why we go to the movies in the first place" (Roger Ebert, Chicago Sun-Times).