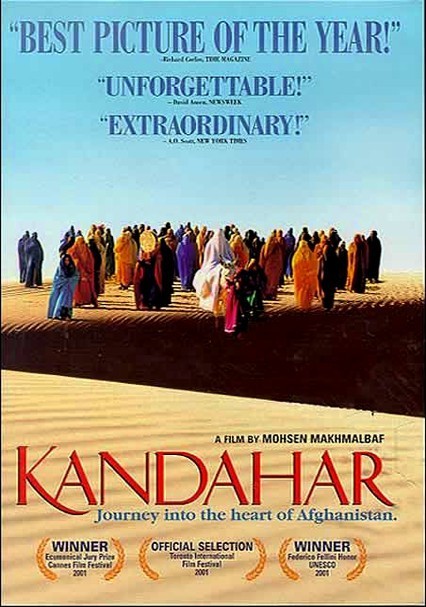 Journey into the heart of Afghanistan.

Winner of a Jury Prize at the 2001 Cannes Film Festival, Kandahar is an epic tale of hope and courage inspired by the true story of one woman's attempt to enter Afghanistan.

Nafas, an Afghan-born Canadian journalist, returns to her homeland in a desperate attempt to reach her sister. Overcome with grief after being injured by a landmine and her despair over the Taliban's systemic oppression of women, she has vowed to commit suicide at the time of the next solar eclipse, only three days away.

Clothed in the traditional head-to-toe burka, and posing as a subservient wife, Nafas' odyssey takes her across a dramatic desert landscape, where she encounters bandits, corpse-robbers, marooned exiles, overwhelmed Red Cross workers, hordes of land-mine victims, and finally a wedding procession that brings her within eyeshot of Kandahar.